Welcome to the ACS's online shop.

To view our publications, select a category from the white dropdown box in the sidebar on the left of this page (if you're viewing this on a phone, it may be in the dropdown menu at the top).

PLEASE READ the note on payment at the bottom of this page, or on the checkout page. In brief, use the PayPal button, whether you have a PayPal account or not.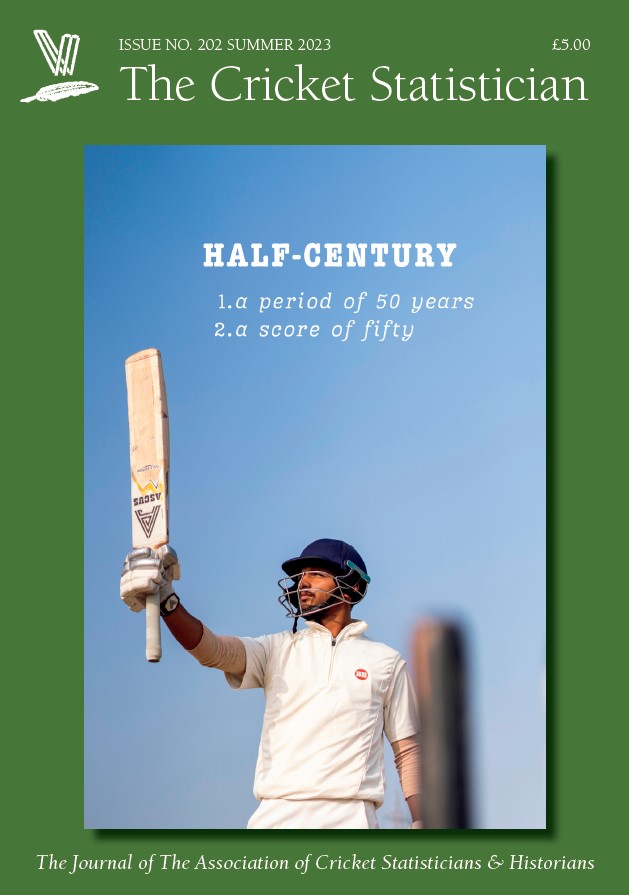 The first issue of The Cricket Statistician to be edited by Jonathan Northall celebrates the ACS's first half-century.
Members should receive it in their quarterly mailing, and extra copies are available in the shop.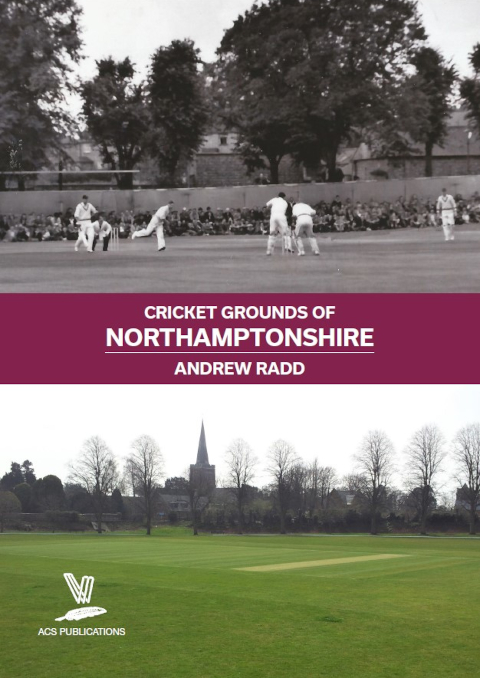 In May, the ACS completed its series covering grounds in all 18 first-class counties with the long-awaited publication of Cricket Grounds of Northamptonshire and Cricket Grounds of Sussex (also available in a combined discounted package).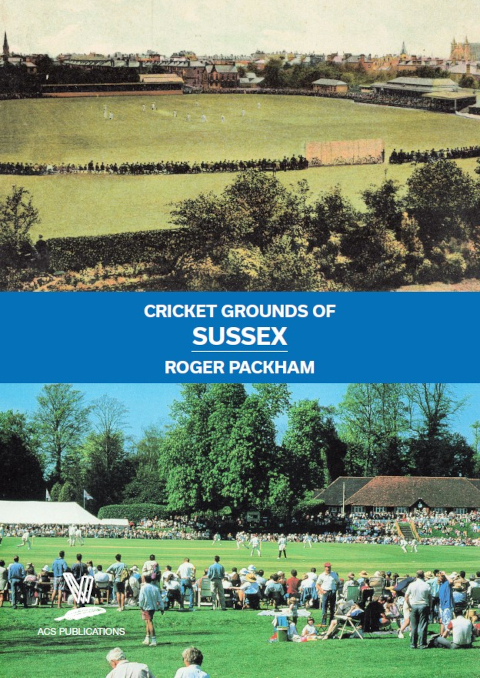 Written by local experts Andrew Radd and Roger Packham, these well-illustrated books investigate the history of all the first-class grounds in the two counties – and for Northants, some 'home' grounds outside the county boundaries as well. Grounds used for List A and Second XI cricket are not forgotten, and there are detailed records sections for all the main grounds.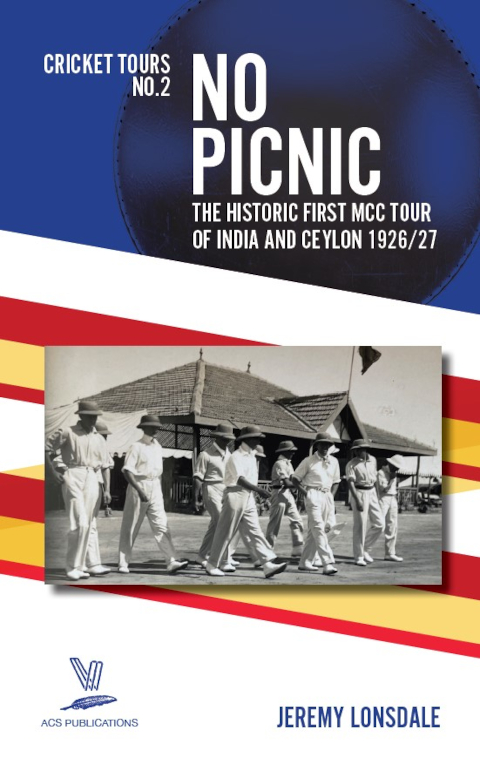 In the second book in our new series on Cricket Tours, No Picnic: The historic first MCC tour of India and Ceylon 1926/27, Jeremy Lonsdale tells the story of a naively-planned and gruelling tour led by Arthur Gilligan. Though MCC were unbeaten in 34 matches, much local pride was generated by Indian cricketers, including a record-breaking innings by CK Nayudu.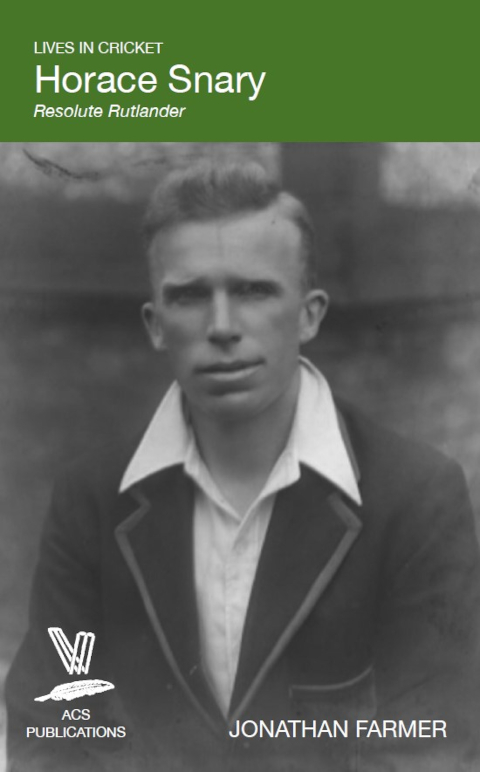 Horace Snary is the latest of our Lives in Cricket. Jonathan Farmer explains how Snary overcame the damage to his lungs from severe gassing during the First World War to form an important part of Leicestershire's bowling attack: during the 20th century, no regular bowler in English first-class cricket gave away less than his miserly 1.72 runs per over.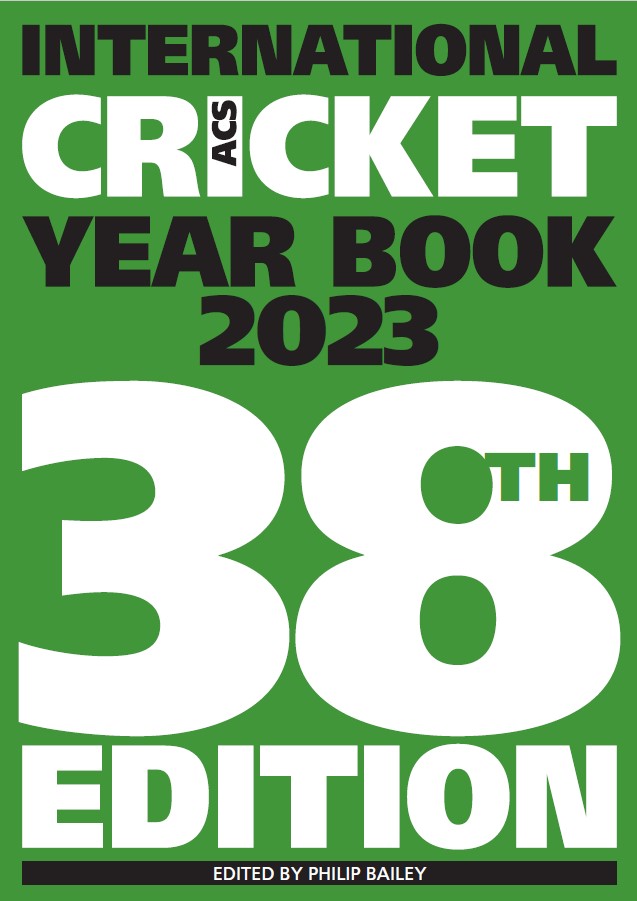 The ACS International Cricket Year Book 2023 is now in stock. The 38th edition provides detailed information about every current player worldwide, listing all men who appeared in any First-Class, List A Limited-Overs or Twenty20 match in the 2021/22 and 2022 seasons, as well as women taking part in international matches.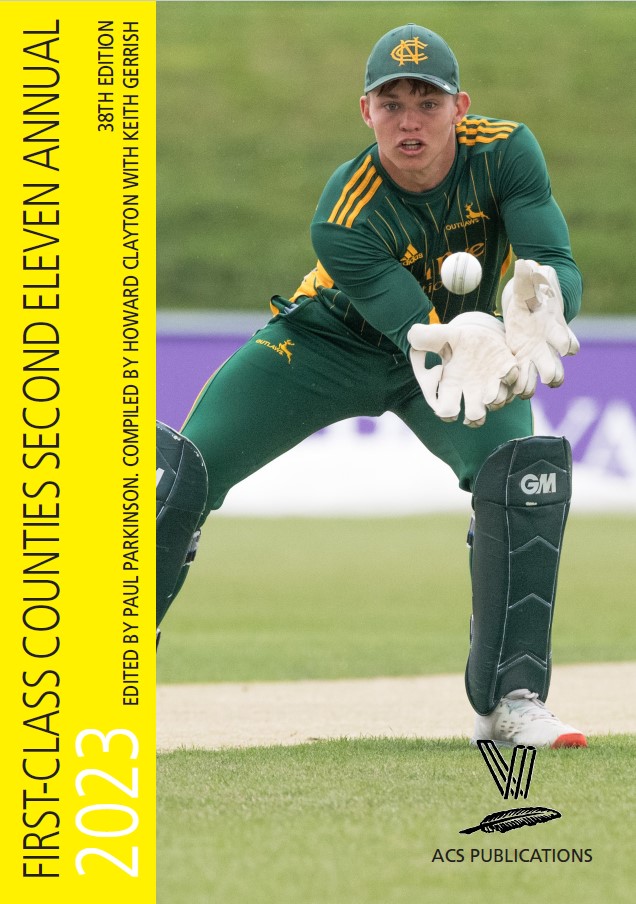 Our annual publications also include the Second Eleven Annual 2023, providing potted scores for the 2022 season and biographical details on the players, and the Overseas First-Class Annual 2022, giving full scores of all 319 first-class matches played outside England and Wales in the 2021/22 and 2022 seasons, together with league tables and brief accounts of each country's first-class season.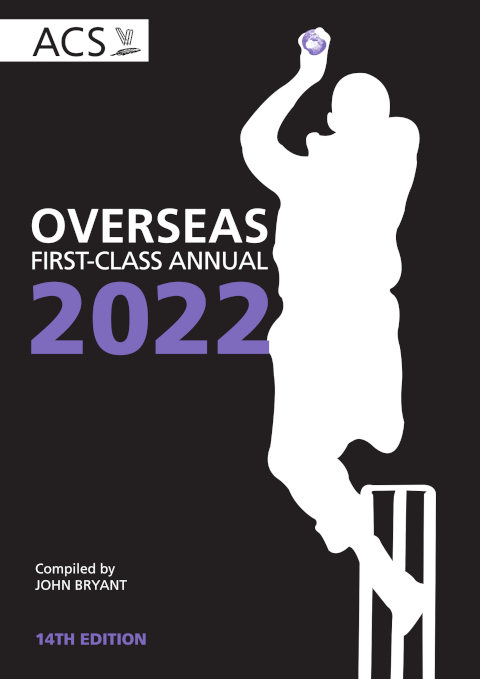 In February, we marked the centenary of Colwyn Bay CC by publishing Mr. Wooller's Legacy, a history of cricket in Colwyn Bay and Denbighshire by David Parry and Andrew Hignell. It explains how local builder Wilf Wooller, father of the Glamorgan captain, played a key role in the creation of the cricket ground as well as the popular seaside resort, and helped it become the venue for top-class cricket in North Wales and Glamorgan's northern outpost for first-class cricket.
This book is now available only from the Museum of Welsh Cricket, at museum@glamorgancricket.co.uk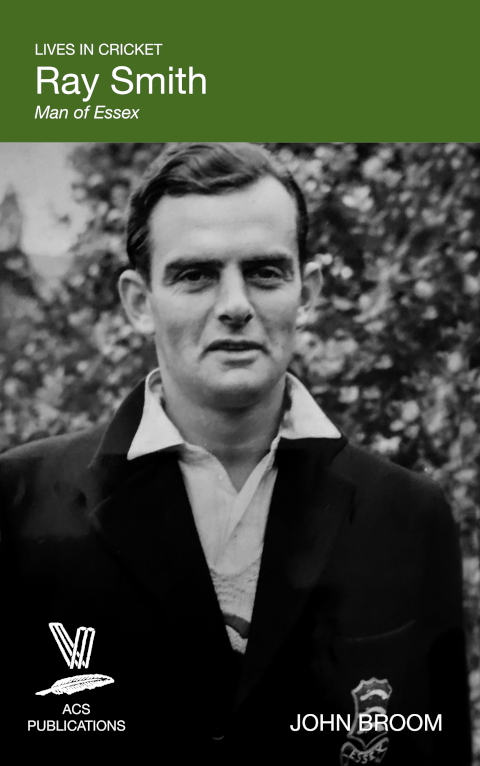 In November, the ACS published Ray Smith: Man of Essex.

Ray Smith scored more than 10,000 runs and 1,000 wickets for Essex in a career spanning 1934 to 1956; he also captained a British Empire XI raising funds for charities during the war.

(Norman O'Neill: Battling Great Expectations has now sold out.)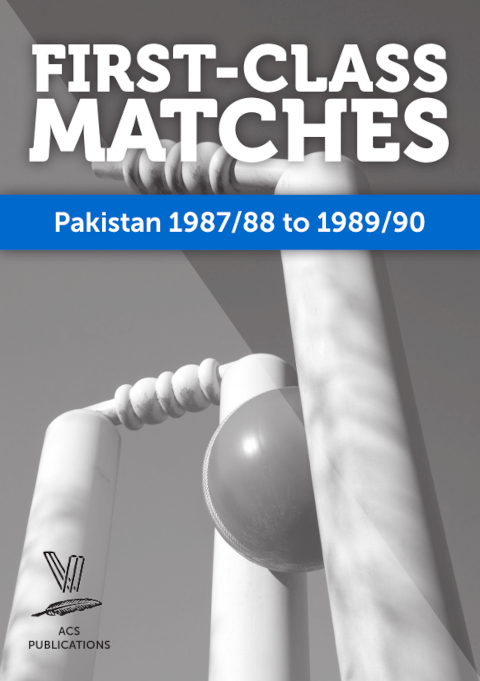 The tenth volume of our 'Hard to Get' series, providing scorecards of first-class matches difficult to obtain in print, covers three eventful seasons in Pakistan 1987/88 to 1989/90, during which over 200 matches were played.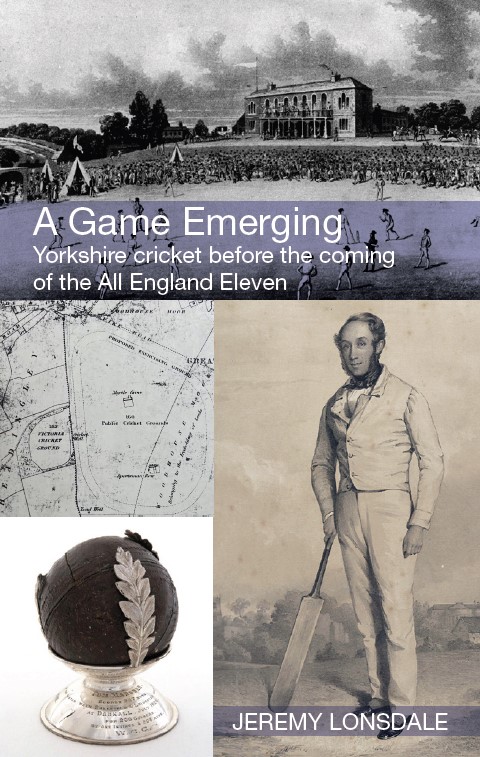 In A Game Emerging: Yorkshire cricket before the coming of the All England Eleven, Jeremy Lonsdale extended his acclaimed series on Yorkshire cricket back to the 1750s, as he examines how cricket spread in Yorkshire before the arrival of William Clarke's All England Eleven in 1846 transformed the game . A Game Emerging is also available in a discounted package with A Game Taken Seriously, which covers Yorkshire cricket in the second half of the 19th century. You can listen to an interview with Jeremy about the book on YouTube.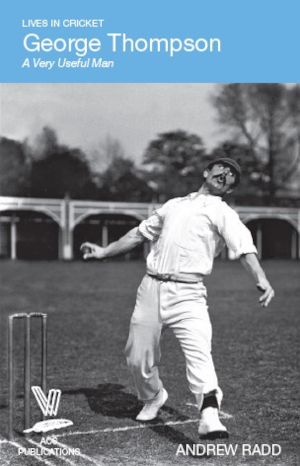 Andrew Radd's George Thompson: A Very Useful Man has proved a popular book in the Lives in Cricket series. It's the story of a 'copper-bottomed local-sporting hero' who propelled Northamptonshire into the County Championship before the First World War.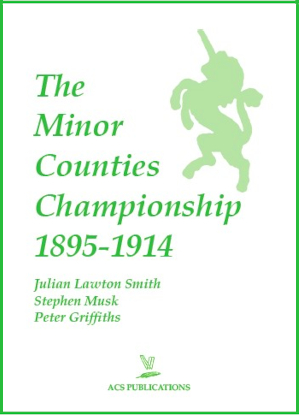 The Minor Counties Championship 1895-1914 rounds off our series on the early 'second-class' competition by summarising the first 20 years of the Minor Counties Championship.
Discounts are now available on earlier publications including The Summer Field: A History of English Cricket since 1840; John Jackson: The Nottinghamshire Foghorn; and Brief Candles 2: More One-Match Wonders.
All books published in the last year which remain in stock appear under Latest Publications.
Some of our older publications are now being made available via Google Play, including four from the Cricket Witness series and 29 Lives in Cricket.
Note on payment: When you reach the checkout, please select the PayPal button even if you don't have a PayPal account, and not the credit card logos beneath it. You can then select the second option, 'Create an Account', which does not require you to create an account – choose the Guest Checkout option and then 'Continue as Guest' rather than creating an account (unless you want to!)

If you're buying a single item or package, you can hit the PayPal button on that page, rather than 'Add to Cart'. This means the second option offered should be 'Pay with Debit or Credit Card' which will lead to the Guest Checkout option, as above.